Cyberwar.nl
My blog is at blog.cyberwar.nl.
My RSS aggregator is at news.cyberwar.nl.
An archive of documents obtained from the public internet is kept at cyberwar.nl/d/ (because links break all too often and Lots Of Copies Keep Stuff Safe).
Reading
Miscellaneous
phibetaiota.net | lightbluetouchpaper.org | emergentchaos.com | schneier.com | shmoo.com | taosecurity.blogspot.com | conspicuouschatter.wordpress.com | blog.didierstevens.com | educatedguesswork.org | tscm.com | osvdb.org | exploit-db.com
Mailinglists
Headlines (past week) | Full Disclosure | DailyDave | Securiteam | Risks Digest | Crypto-Gram | EDRI-gram | Cipher - IEEE Security & Privacy
2012: Year of Alan Turing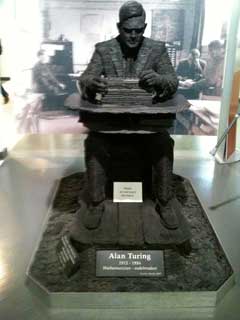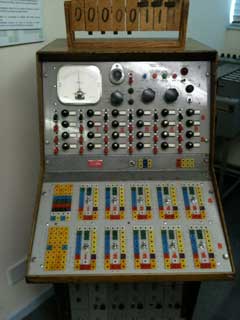 These photo's were taken on October 28th 2010 at The National Museum of Computing at Bletchley Park, one-time home of mathematician/codebreaker Alan Turing. 2012 marked Turing's 1st Centennial.
Last update: 2022-12-06 20:39:48.
Author: Matthijs R. Koot, or whoever you wish... I mean really, why would you trust this webpage to contain accurate claims? On the Internet one should ALWAYS question information. Be a productive skeptic!